Good Morning Everyone.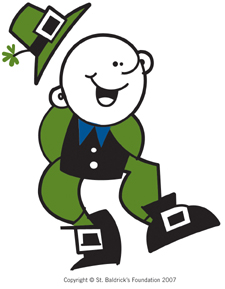 Tracy Kenny Scalise (Katie Frisbie's sister) is shaving her head in honor of Erin and other kids whose lives have been affected by cancer.
Her letter is copied below. You may click on the "St. Baldrick's Home Page" link to find out more about this fabulous organization that helps fund pediatric cancer research, and if you would like to help Tracy meet her goal, you may follow her instructions to navigate to her homepage.
"DOING IT FOR THE GIRLS"
You heard it right – I'm shaving my head in solidarity with children fighting cancer who typically lose their hair during treatment, while I raise critical funds for childhood cancer research!
In the US, more children die of childhood cancer than any other disease.
Please make a donation on my behalf to support childhood cancer research so that all children diagnosed with cancer will have a better chance for a cure.
Help me reach my goal of $15,000!

To make a donation, click: St. Baldrick's Home Page

Click on "Make A Donation"
Under "Donate on behalf of a Participant" type in my name: Tracy Scalise
Click "Search". Then click "Donate".
THANK YOU FOR YOUR SUPPORT!!!

Come out to support me when I shave my head!
WHEN: Sunday, March 21st
WHERE: Kenny's Irish Pub
917 W. 55th St.
Countryside
TIME: 10am-1pm

No door charge...kids are welcome...treat bags for the kids!
*Anyone interested in shaving their head with me can join as a shavee on the same website and raise their own funds!*
GO TRACY! THANK YOU!
We've marked our calendar for March 21st. See you at Kenny's!